Chocolate Thin Mints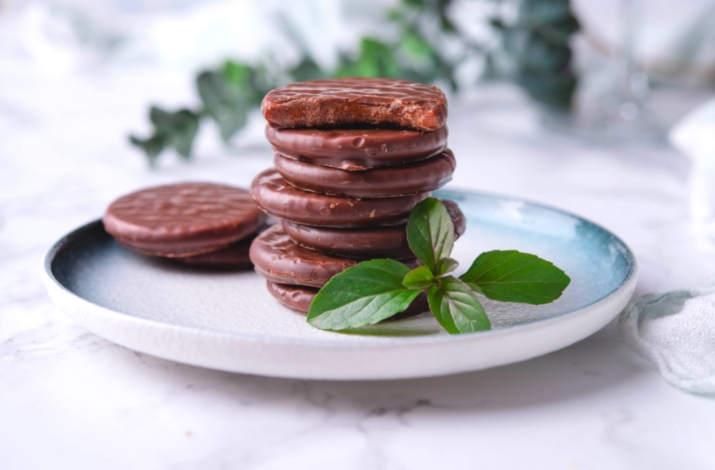 Recipe makes 12 cookies
Ingredients:

For the cookie:
3 scoops HLTH Code Chocolate Macadamia
2 ½ tbsp unsweetened cocoa powder
1 tsp peppermint extract
6 Tbsp coconut oil
½ tsp Monk fruit liquid sweetener (or sugar-free sweetener of choice)
2 Tbsp fine almond flour
For coating:
6oz. sugar-free chocolate
Instructions
Place all ingredients in a bowl and stir together.
Fill a silicone muffin tin with the prepared mixture, pressing it down until flat.
Place the mints into a freezer until set.
To coat; melt the sugar-free chocolate in a microwave or over a double boiler.
Remove the cookies from the silicone mold and dip them into chocolate to coat. Place the cookies on a rack so excess chocolate can drip off.
Place the cookie into a fridge until the chocolate is set.
Serve as desired.
Nutritional breakdown per single cookie (recipe makes 12 cookies)
187 Calories
4.3g Protein
17g Fat
5.3g Fiber
9.5g Total Carbs
2.2g NET Carbs