Blueberry Lavender Smoothie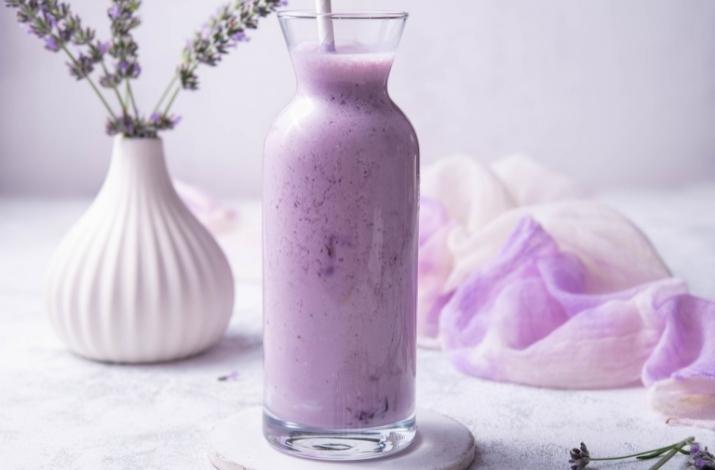 Recipe makes 1 serving
Ingredients:

1 cup (250ml) unsweetened almond milk
¼ cup (60ml) heavy cream
¼ cup (35g) frozen blueberries
½ Tbsp (2g) dried lavender flowers
½ Tbsp monk fruit sweetener
2 scoops HLTH Code Creamy Vanilla
Instructions
Heat almond milk in a saucepan until it starts to simmer.
Add lavender and let it steep for 5 minutes.
Strain the milk into a blender and add the rest of the ingredients; blueberries, heavy cream, monk fruit, and HLTH Code Creamy Vanilla.
Blend until smooth.
Serve.
Nutritional breakdown per serving
641 Calories
31g Protein
53g Fat
10g Fiber
23g Total Carbs
13g NET Carbs