Fudge Crisp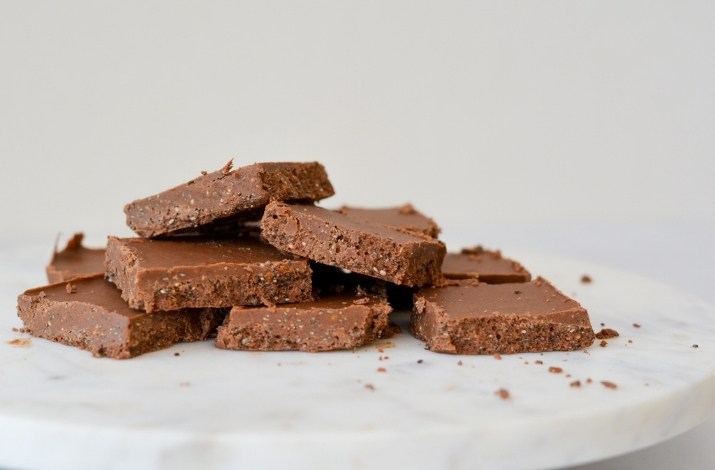 Credit: @cutenketo
Ingredients:
3 Scoops HLTH Code Chocolate Macadamia
1/2 cup almond butter
1/2 cup chia seeds
1/2 cup sugar-free chocolate chips
1/3 cup coconut oil
1/4 cup powdered monk fruit sweetener (or other sugar-free sweetener)
Gently melt coconut oil, chocolate chips and almond butter over stovetop (or in a microwave safe bowl in 30-second increments, stirring in between until all melted).
Mix in all other ingredients and stir together until well mixed.
Line an 8×8 pan with parchment paper
Pour chocolate mixture into parchment paper and spread evenly with a spoon or spatula.
Refrigerate for about an hour and take out and cut into desired serving size.
Store any you don't immediately eat in the refrigerator.

Nutritional breakdown per square (based on 15 squares per recipe)

192 Calories
6g Protein
6g Fiber
16g Fat
10g Total Carbs
2g NET Carbs