Blueberry Vanilla Cheesecake Smoothie Bowl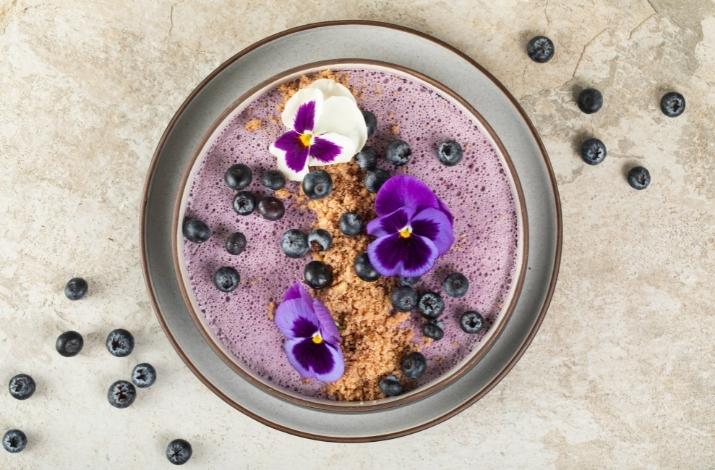 Recipe makes 2 servings
Ingredients:

Smoothie:
Tbsp ground walnuts
1 Tbsp unsalted butter, melted
1 Tbsp HLTH Code Chocolate Macadamia
1 cup unsweetened plain Greek yogurt
1/3 cup cream cheese or ricotta
2 scoops HLTH Code Creamy Vanilla
1/2 cup fresh or frozen blueberries
1/2 tsp vanilla extract
sweetener of choice, to taste
handful ice cubes
Garnish (optional):
fresh blueberries
edible flowers
Instructions

Mix walnuts, butter, and HLTH Code Chocolate Macadamia in a small bowl and set aside.
Add yogurt, cream cheese, HLTH Code Creamy Vanilla, blueberries, vanilla extract, sweetener, and ice cubes to a blender and blend until smooth and creamy.
Pour the smoothie into serving bowls and sprinkle the walnut mixture on top.
Garnish with blueberries and edible flowers, if using, and serve immediately.
Nutritional breakdown per serving (recipes makes 2 servings)
541 Calories
31.8g Protein
37.5g Fat
7.4g Fiber
20.7g Total Carbs
13.3g NET Carbs